TUTORING CENTER
WTBY ROOM 207
The Tutoring Center provides academic services for all Waterbury Campus students. Tutoring is available for several courses including many of the first year STEM courses such as Accounting, Anatomy & Physiology, Biochemistry, Biology, Chemistry, Economics, Mathematics/Statistics, Organic Chemistry, Physics, and Psychology.
In addition, the Waterbury Campus has a Study and Life Skills Coordinator  available to assist students with test taking preparation, note taking strategies, study skills, time management techniques and more.  Click here for information the Study and Life Skills Coordinator.
SPRING 2022
FINAL EXAM WEEK
MAY 2nd - MAY 5th

CLICK here FOR THE SPRING 2022 FINAL EXAM SCHEDULE BY ACADEMIC SUBJECT
*Tutoring is in person unless indicated on schedule*
Tutoring is offered in-person and online
To access online tutoring, click on WebEx link noted on Schedule
Appointments are on a "walk-in/drop-in" basis.  No appointment is necessary.
________________________________________________________________________
FINAL EXAM REVIEW SESSIONS
MATH1070Q  Monday, 5/2 11:30AM-1:30PM - Computer Lab 224 (Ji Ha)
MATH1131Q  Monday, 5/2 3:30PM-5:30PM - Room 217 (Dr. Vindya Pathirana)
CHEM1127Q  Tuesday, 5/3 12:00PM - 1:00PM - Room 218 (Sofia Lupoi)
MATH1071Q  Tuesday, 5/3 11:00AM - 1:00PM - Room 210 (Ji Ha)
BIOL1107  Wednesday, 5/4 12:00PM - 1:00PM - Room 218 (Sofia Lupoi)
Use this link or scan QR Code below to register for all
Review Sessions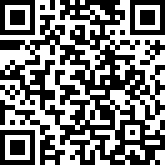 __________________________________________________________________________________
Additional Online Resources
https://achieve.uconn.edu
https://achieve.uconn.edu/online-course/
https://qcenter.uconn.edu