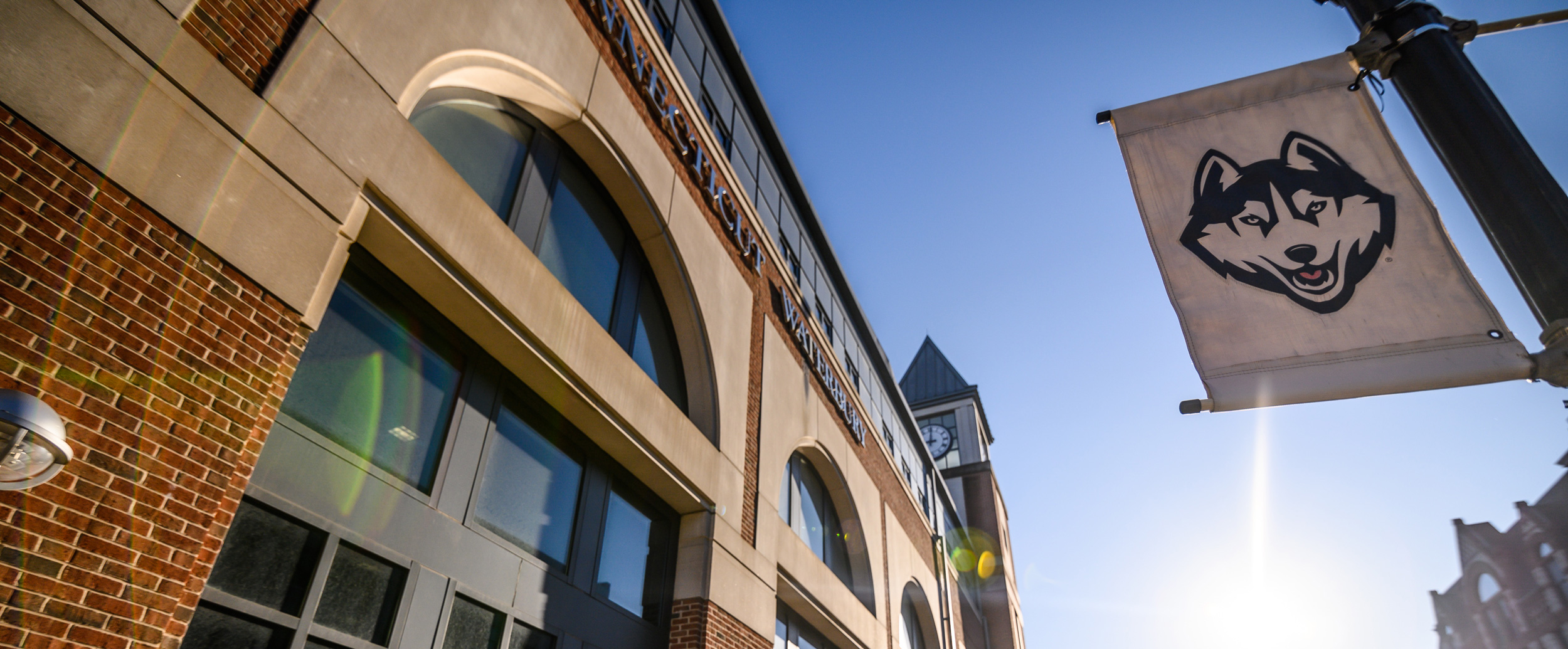 Welcome to UConn Waterbury
Your best is about to get even better. At UConn Waterbury, you'll get all the benefits of a prestigious public research university in a small college setting. For more than 70 years, UConn Waterbury has opened the doors to educational access and excellence for thousands of Connecticut residents. Today, the campus is located in a leading-edge facility in the heart of Waterbury's revitalized downtown.
of Huskies are ethnic and racial minorities
Education Abroad Programs
There is always something to do, see, and learn on campus. Check out all of our events.
Kpop Fusion Club Meeting
Waterbury Campus
02/06/2023
Attend the Kpop Fusion Club meeting Mondays in the Multi-Purpose Room (MPR) from 6pm-7pm. Discuss Kpop, learn dances, and most importantly meet other student who share your interest!
Akrobatik Performance
Waterbury Campus
02/07/2023
Akrobatik is a world-renowned Hip-Hop artist and a native of Boston. He has been teaching Hip-Hop Studies courses at UMB Honors College since 2013 and for the American Studies department since 2018, and is the faculty advisor for the UMass Boston Breakers, the university's official breakdance squad. Akro is also an accomplished voice actor and radio personality. His socially and politically conscious style of rap music has appeared in movies, television shows, and video game soundtracks for the past two decades.
Muslim Student Association (MSA) Meeting
Waterbury Campus
02/07/2023
Join the Muslim Student Association (MSA) during their weekly meeting every Tuesday from 12:00pm-1:00pm in Room 203. Connect with other students, participate in activities, and have active discussions! All are welcome!
FastTrack MPH Info Table
Waterbury Campus
02/08/2023
Meet with program coordinators for the Department of Public Health Sciences and learn about their FastTrack program!