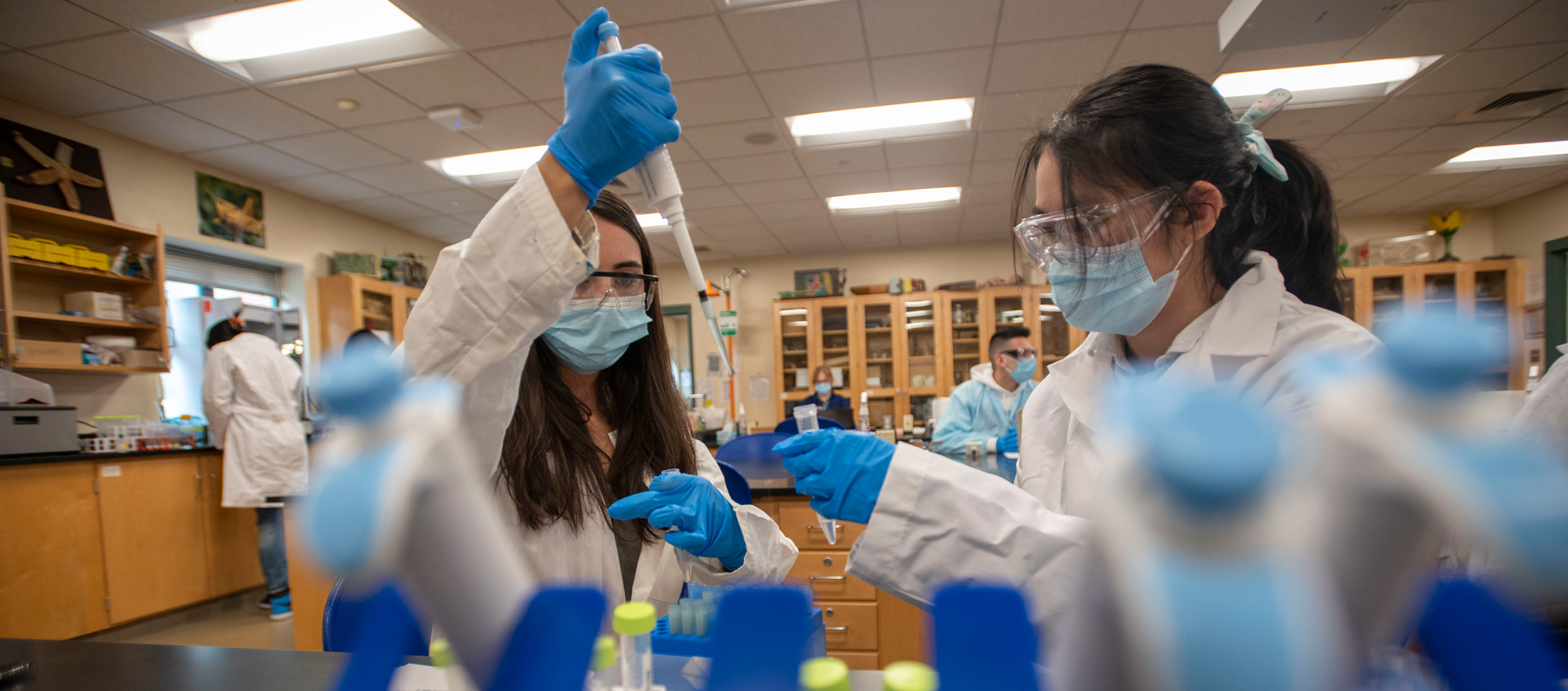 UConn Waterbury is home to a vibrant undergraduate program with dedicated faculty whose excellence in teaching and research is recognized worldwide.
UConn's rigorous majors prepare you for a lifetime of learning and accomplishment. You can select from a variety of UConn's 115+ majors, completing your first 54 credits (typically two years) at UConn Waterbury, and then seamlessly transition to UConn's main campus in Storrs to finish your bachelor's degree.* Or, complete your degree at UConn Waterbury by selecting from a number of four-year degree programs.
*Please note that Business Administration, Business Data Analytics, and Waterbury-Business-Undecided are intended to be completed on the Waterbury campus, and students with those majors are not able to campus-change to Storrs unless they declare (or are admitted to) a different major.
Four-Year Degrees at Waterbury
Students can spend four years at Waterbury and complete a degree in:
These degrees are all interdisciplinary, liberal arts programs of study that encourage students to integrate learning across the natural sciences, social sciences, and humanities. They involve a high degree of experiential learning, including hands-on activities, internships, and undergraduate research. Each program allows students to choose an academic focus on the environment and globalization.
Other Degrees at Waterbury
UConn offers a wide range of academic programs that you can begin at UConn Waterbury. If you select one of these areas of study, you can spend two years at Waterbury and then transition to Storrs to complete your degree.
For more information about selecting an academic program and changing campuses, prospective students should speak to an admissions officer. Current students should speak to their academic advisor.
Many first-year students entering UConn are still exploring their options. If you're among that group, the Academic Center for Exploratory Students (ACES) will help you navigate your course of study. ACES also serves as the academic home for UConn's pre-professional programs, including education and pharmacy.
Visit our course catalog for a listing of all UConn minors, including those that can be started at Waterbury and finished in Storrs.