Located in the "Brass City," UConn Waterbury is part of a dynamic, urban environment with educational, arts, business, and healthcare partners just minutes away. Here are some of the key facilities that our students, faculty, staff, and visitors benefit from every day.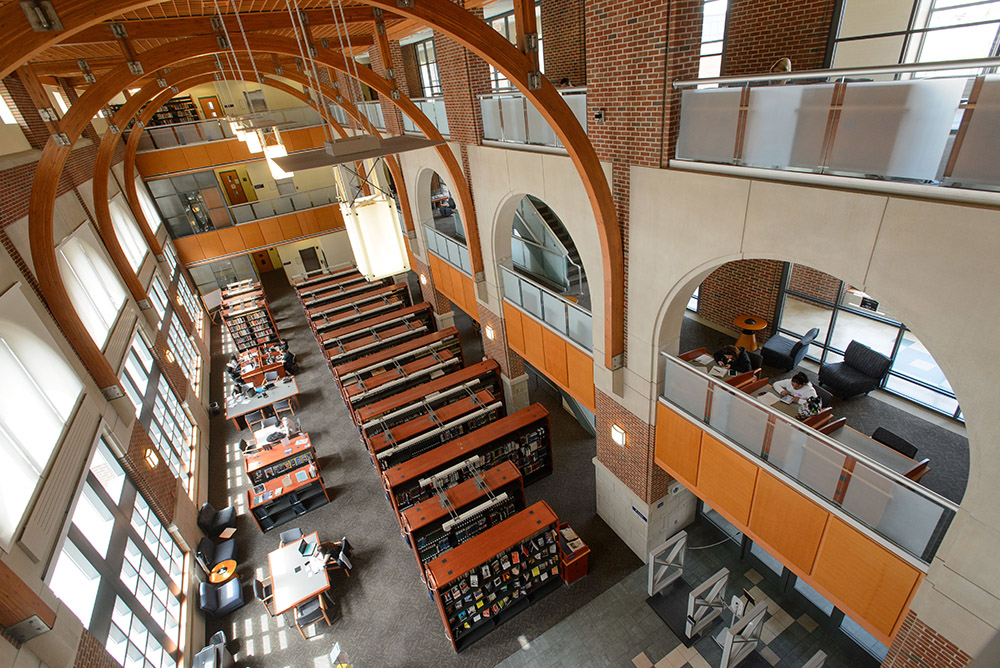 The UConn Waterbury Library is a three-story space that provides students with access to thousands of University resources and offers both collaborative and independent studying. The library was completed in 2003 by JCJ Architecture and received an interior design award from AIA Connecticut in 2004.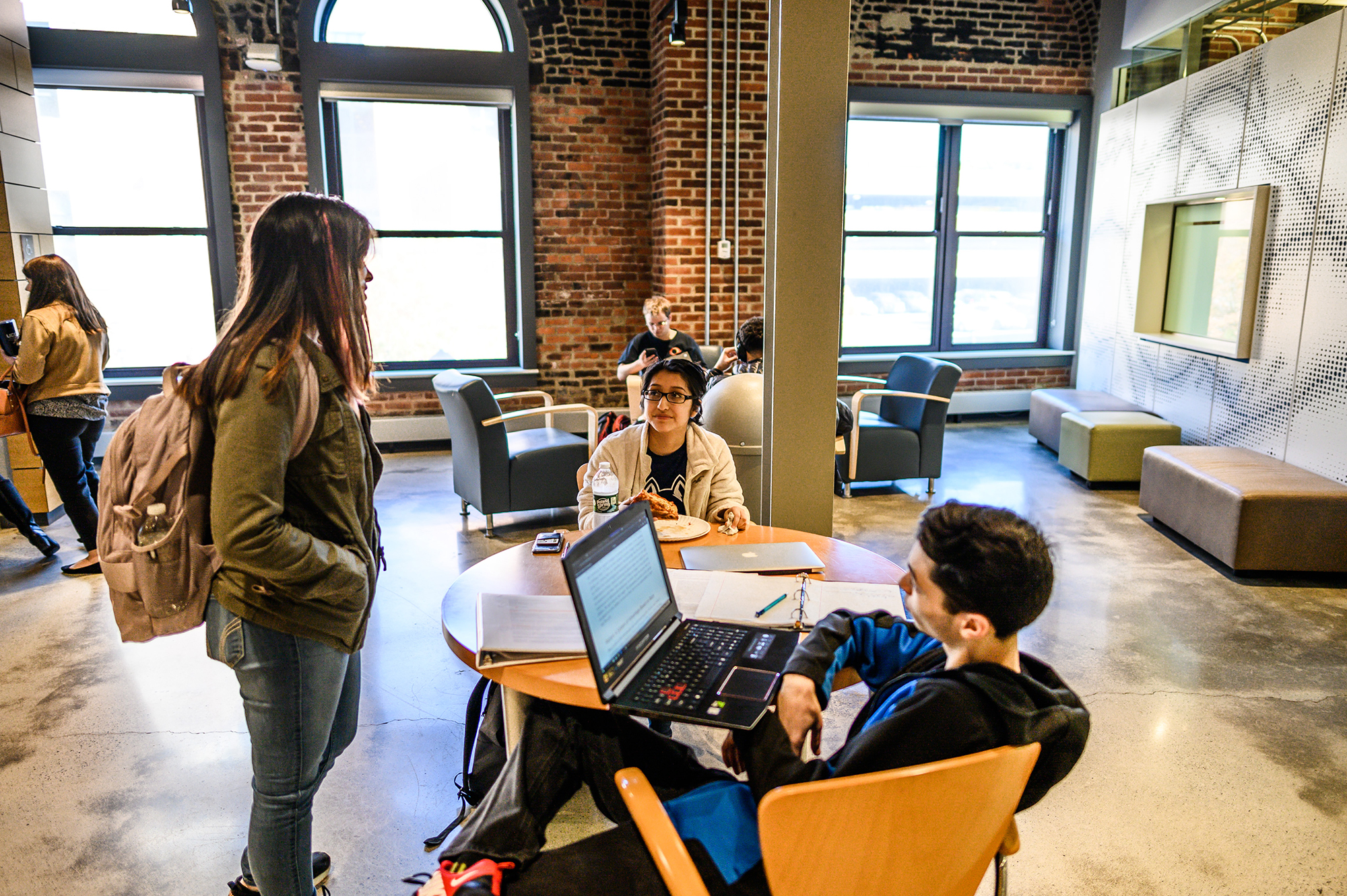 The St. Patrick's Hall building on East Main Street – built in 1889 and known informally as the "Rectory Building" – was renovated through a partnership between UConn, the city, and the Waterbury Development Corp. The building is home to several modern and technologically advanced classrooms, as well as the Spirit Cafe in the lobby.
The Rectory Building is open Monday through Thursday from 8 a.m. to 10 p.m. and the Rectory Building is closed on Fridays.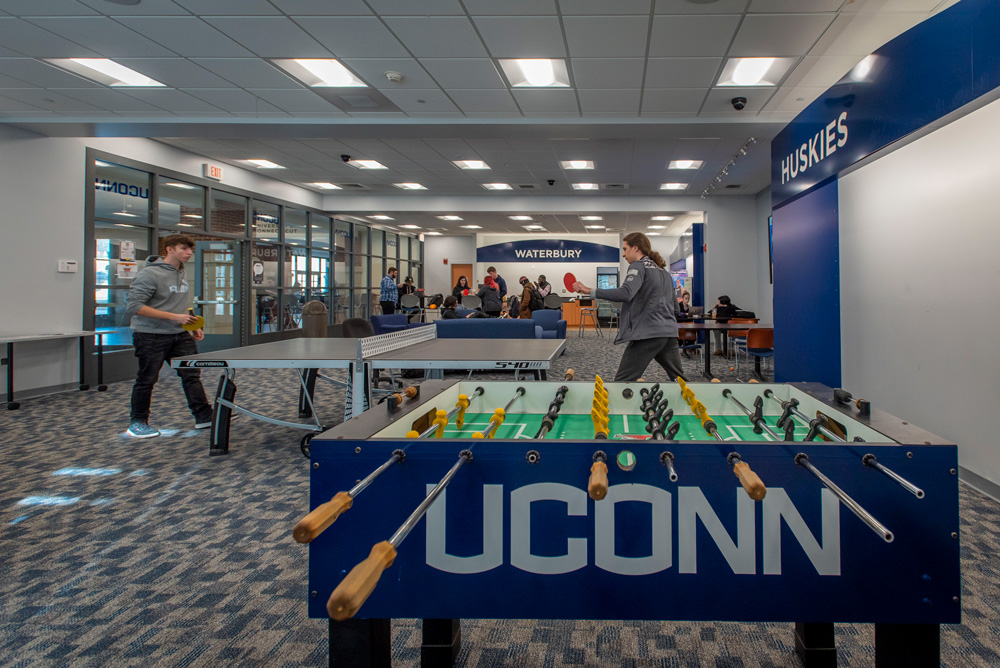 The Student Lounge is located on the first floor of the main campus building. You'll find comfortable seating where you can relax, watch television, play video games or hang out with friends before and after your classes.
The Student Lounge is located in UConn Waterbury's main building which is open Monday through Friday from 8:30 a.m. to 4:30 p.m.
UConn Waterbury Main Building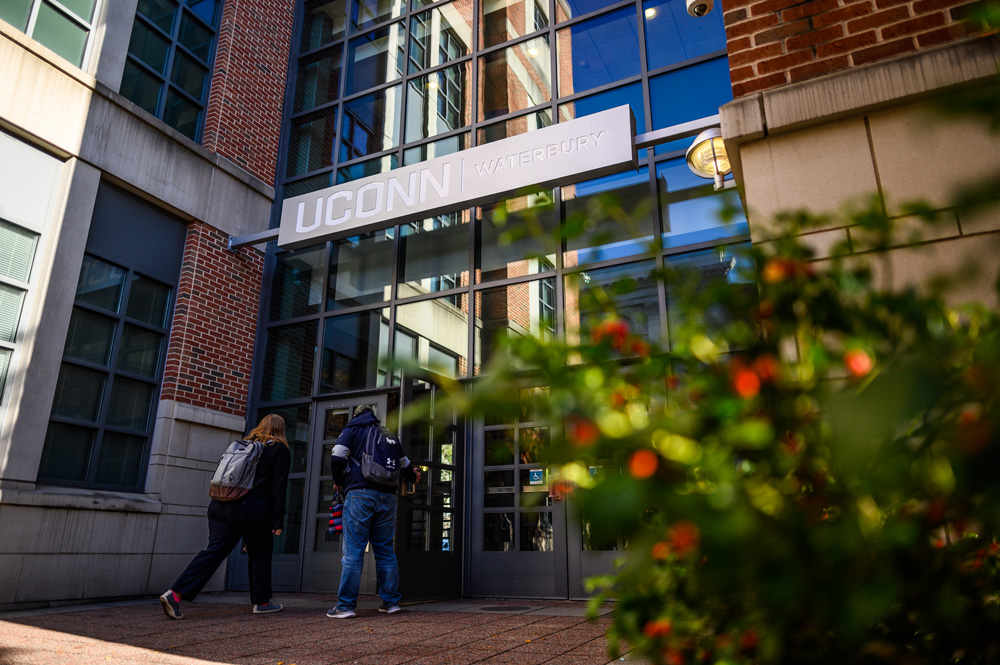 Situated on the northern side of East Main street, UConn Waterbury's 97,000 square foot campus building provides educational and collaborative spaces in an intimate setting in the heart of the city.
The UConn Waterbury Building is open Monday through Thursday from 7 a.m. to 10 p.m. and Friday from 7 a.m. to 5 p.m.