Graduate and Professional Programs
Graduate and Professional Programs

The University of Connecticut offers post baccalaureate and graduate studies in more than 100 subject areas, and we enroll nearly 7,000 students in doctoral, masters, and certificate programs.
Certificate Entry Into Nursing (CEIN/BS)
The CEIN/BS program is designed for those with a bachelor's degree in a non-nursing field. Upon the successful completion of the one-year CEIN/BS program, the student is awarded a bachelor's degree in nursing, in addition to the post-baccalaureate certificate and is eligible to take the NCLEX (the RN license exam).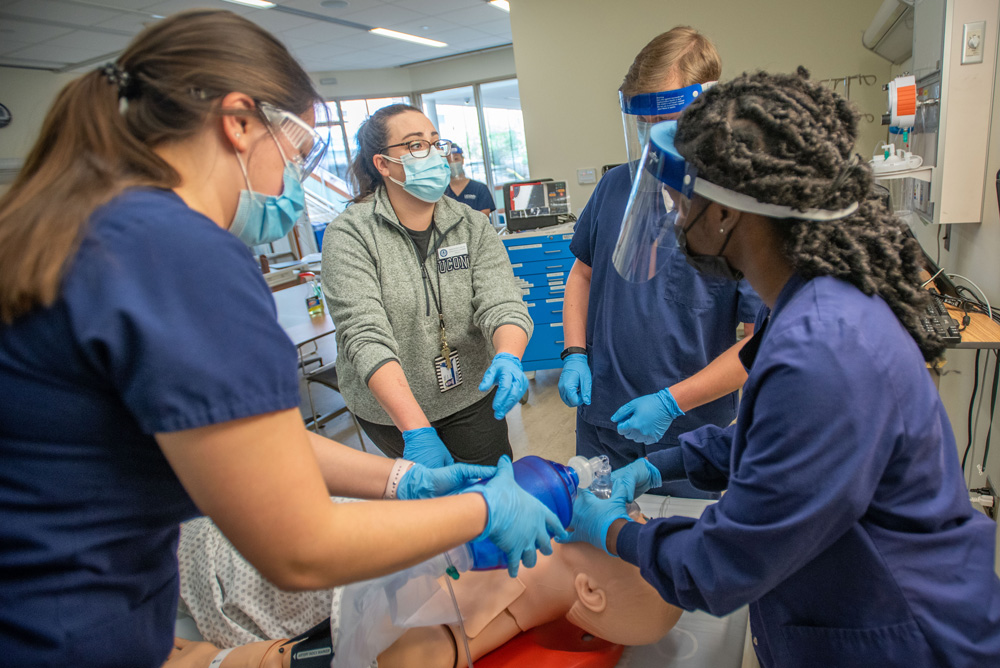 Teacher Certification Program for College Graduates (TCPCG)
The TCPCG is part of UConn's Neag School of Education and is an 11 month accelerated, full time program leading to a MA in Education and candidacy for teacher certification at the secondary school level. Students at the Waterbury campus may pursue certification in the following education areas: Agricultural Education, English Education, Mathematics Education, Science Education, Special Education, Social Studies Education, and World Languages Education.
Masters in Business Administration (MBA)
Convenience and flexibility are fundamental features of UConn's MBA Program curriculum structure allowing students to design individualized programs to suit their personal and professional needs. MBA courses are delivered in Hartford, Stamford and Waterbury all year long and are generally offered evenings, weekends and in a variety of blended formats.
Start by exploring our Degree & Certificate Programs to determine which program is a good fit for you and your goals.
UConn Online is our gateway to online graduate courses, certificates, and programs. UConn's online programs are known for their academic rigor, research-informed curriculum, accomplished students, and distinguished faculty.